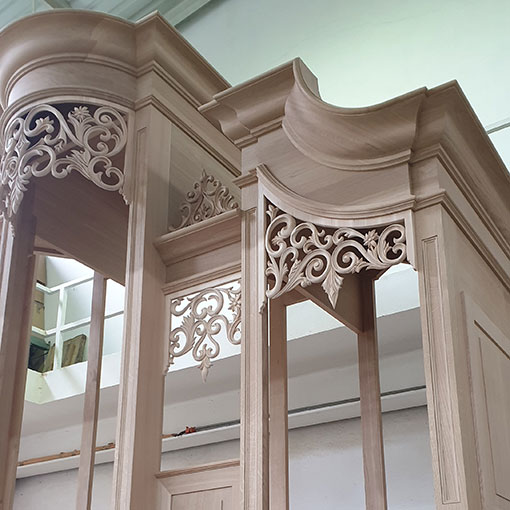 In the construction of the case, we use only selected woods or plate materials. These include, as with the wooden pipes also:
Oak
Spruce
Pine
Maple
Pear tree
Walnut tree
Cherry tree
Other types of wood are also possible, of course.
The substrate for veneered parts is either birch, multiplex or plywood. Waterproof MDF is used for swells, if desired. You will only find chipboard in our packaging!
We always apply classical wooden joints such as dovetail joints, mortise and tenon joints or dado joints. We manufacture everything according to your drawings and specifications. No matter if angular or round, historical or modern, with or without carvings…
The housing parts and frames are shipped to you well-packed by a forwarding agent. We will be happy to assist you with the assembly in your workshop or directly on location.